Vaidya Rajesh Kotecha, Secretary, Ministry of AYUSH, New Delhi visited JSS AYURVEDA MEDICAL COLLEGE &HOSPITAL on 20.06.2022. His visit was in prelude to the International Yoga Day at Mysuru Palace.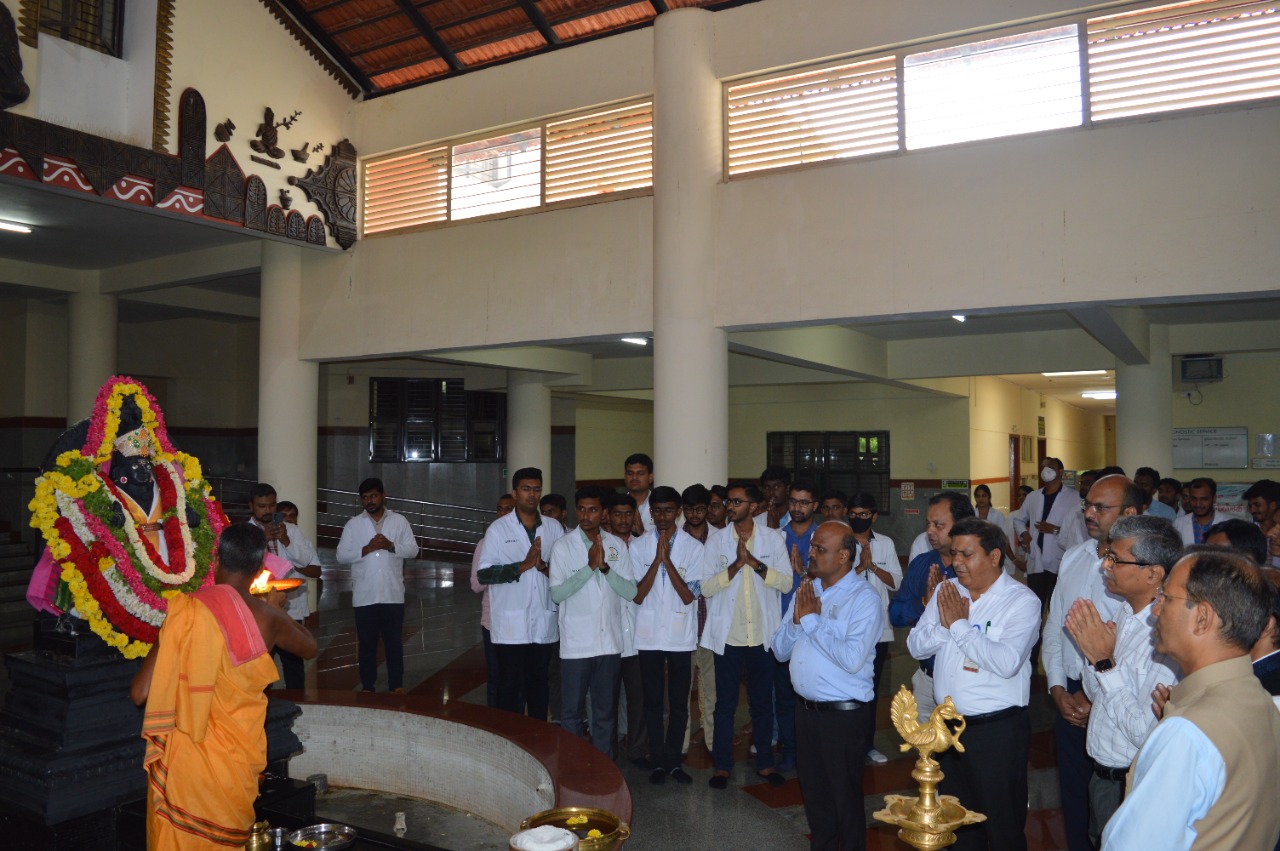 Shri Vaidya Rajesh Kotechaji ,Secretary, Department of AYUSH, was welcomed by Dr. Sarbeswar Kar, Principal & Medical Superintendent , JSS Ayurveda Medical College and Hospital along with Dr. Rajesh Udapudi, Dean of College and other faculty members.
Principal welcomed Vaidya Rajesh Kotecha, and briefed the achievements and the work accomplished by the distinguished guest to the Teaching staff, Hospital and college staff, Students, Interns and PG scholars present at hospital lobby. Latter the guest was accompanied to various sections of the hospital & COLLEGE . He was briefed on the various activities done at hospital & COLLEGE and the achievements accomplished BY college & hospital in various fields like- quality care, accreditation, research activities and outreach programme.
At college Vaidya Rajesh Kotecha, addressed the students and faculties on the importance of Ayurveda and the work done by the AYUSH ministry and the progress by the AYUSH ministry in the healthcare. Vaidya Rajesh Kotecha, was felicitated by Principal and Dean on behalf of Management, College and Hospital.