Dr. JAGADEESH. G. MITTI as GUEST SPEAKER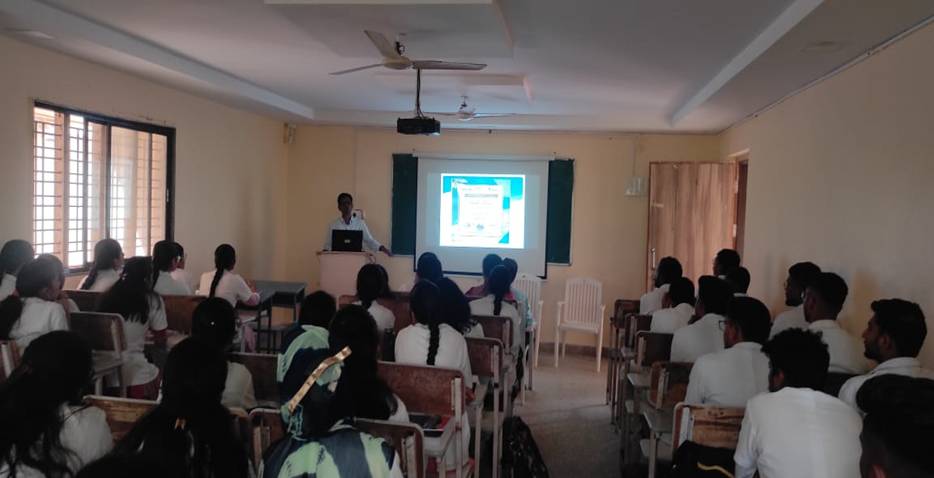 Dr. Jagadeesh. G. Mitti, Professor & HOD, Dept. of PG & PhD studies in Rasashastra & Bhaishajya Kalpana was invited as Guest speaker to deliver a lecture on "Recent Developments in Pharmacovigilance" for Interns, PG Scholars and Faculty members of Bhagawan Mahaveer Jain Ayurvedic Medical College, Hospital & PG Centre, Gajendragad on 07/08/2023.
Updates, importance and developments of Pharmacovigilance related to Ayurveda, how the process and progress is going on under Pharmacovigilance programme were dealt and was an interactive session.