The Department of Dravyaguna JSSAMC- Mysuru had organized "Medicinal plants awareness program for farmers" on the Eve of 8th National Ayurveda Day on November 10th 2023 at KVK(Krushi Vijnana Kendra) Sutturu, Nanjangudu(Taluk) Mysuru.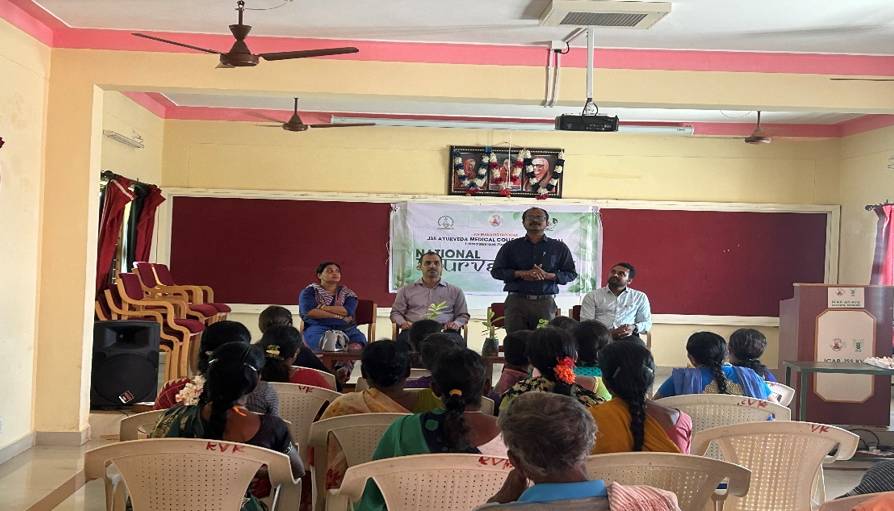 ---
Event Started with Introduction to Medicinal plant species by Dr. Satish Pai, Head and Reader, Department of Dravyaguna.
Dr. Santosh V R, Reader Department of Dravyaguna addressed the gathering by highlighting the uses of Medicinal Plant Species which are commonly available, which can be easily cultivated in home garden.
Later Part of Programme Proceeded with Distribution of the Following Species to Farmers.